Susan M. Grant, Chief Nursing Officer, Emory Healthcare
When Susan Mitchell Grant, MS, RN, NEA, became the Chief Nursing Officer (CNO) for Emory Healthcare (EHC) in the fall of 2006, she brought her vision—for partnerships and collaboration with patients, families, and professionals—that cuts across disciplines, departments, and settings. Susan, who reports to John T. Fox, CEO of the health system, is responsible for the nursing practice throughout Emory Healthcare, including inpatient care at four hospitals as well as the outpatient clinics. She serves as the Acting Dean, as well as Associate Dean for Clinical Leadership, at Emory University, Nell Hodgson School of Nursing. Read more..

Action Plan Updates: Pitt County Memorial Hospital, University Health Systems of Eastern Carolina AND Pitt County Regional Rehabilitation Center
Two reports were sent from Pitt County Memorial Hospital, University Health Systems of Eastern Carolina:

Regional Rehabilitation Center

In October 2006, Pitt County Memorial Hospital sent a multidisciplinary team representing various areas of the medical center to the Hospitals Moving Forward with Patient-and Family-Centered Care Seminar in Dearborn, Michigan. Included were members of the Regional Rehabilitation Center staff who returned committed to making Patient- and Family-Centered Care a center-wide priority. 
 


The Rehab Partnership Patient and Family Advisory Council held its first meeting in March 2007, made up of present and former patients and families, as well as staff members who have experienced rehab from a family member perspective. The Council's input included participation in discussions about the Rehab Strategic Plan and when to show the preadmissions video "A Day in the Journey" which explains the rehab experience.

The most recent initiative to invite adult rehab patients and families to attend Patient Care Conferences (PCC) broadens the options for patient and family participation. Traditionally, the weekly conference had been a time for physicians, nurses, case managers, and therapists to discuss patient progress and to set goals for the upcoming week. The case managers would then review the conference findings with the patient and family after the meeting. Now, patients and families are invited to attend their weekly PCC. Individualized invitation cards, created by staff—with input from the Rehab Patient and Family Advisory Council—are posted in each patient's room. If families choose not to attend or are unable to attend, other communication options are offered, such as conference calls to an identified family member or a written report and verbal communication following the conference. Each patient and family is given a PCC fact sheet that explains what to expect at the PCC.

Pitt County Memorial Hospital, University Health Systems of Eastern Carolina

Members of the Executive team and leadership from Pitt County Memorial Hospital, University Health Systems of Eastern Carolina attended the Spring 2008 Hospitals Moving Forward with Patient and Family Centered Care Seminar. "This seminar ignited significant passion and dedication to integrate the perspectives of patients and families throughout our healthcare system." Action plan update:

•Incorporation of Patient– and Family-Centered Care into the University Health Systems of Eastern Carolina's Strategic and Quality plans and the focus of July 2008 Board of Trustees meeting.

•Development of the Office of Patient and Family Experience. Executive Oversight Committee was developed and includes patient and family representation and members of the Board of Trustees.

•Recruitment of patient and family advisors, called Family of Care Associates. A Family of Care Associate is on interview team for hospitalists and is involved in priority determination for renovations in Children's Hospital.

•Implementation of Family Presence Guidelines for Women's Services and Children's Hospital. Family of Care Associates are involved in the development of the guidelines. Plan to utilize guidelines as a template for adult care areas throughout the health care system.

•System-wide distribution of newsletters with a PFCC focus. Newsletter includes letters from Chief Medical Officer and Vice President for Corporate Quality. PFCC presentations and discussions with Quality Executive Committee, Full Medical Staff, Nursing Quality Council, and Clinical Staff meetings.

•Participation of patient, family, and community advisors in developing the presentation and talking points for the Medical Directors' Speakers Bureau, "Why and how patients and families can be partners on health care team."
Call for Papers Deadline Fast Approaching
There is still time to submit an abstract in response to the Call for Papers for The 4th International Conference on Patient- and Family-Centered Care to be held in Philadelphia in August 2009, but, please note, the deadline of September 28th is fast-approaching. Only a few more days left to Start the Abstract Submission Process.

We are so delighted with the response to our Call for Papers. If you have submitted an abstract, you should have received a confirmation by email. If you have not received your confirmation, please let us know so we can assist you in completing the process.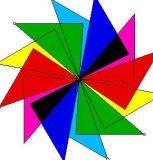 Leadership Forum Offered at Calgary Intensive Training Seminar
Recognizing the importance of executive leadership involvement and support for advancing the practice of patient- and family-centered care in hospitals and health systems, the Institute is convening an invitational Leadership Forum and Dinner on Sunday, October 26, 2008, prior to the Hospitals and Communities Moving Forward Intensive Training Seminar which starts on October 27.

Internationally-recognized health care leaders will present at the forum and facilitate discussion, including Jim Conway, Senior Vice President, Institute for Healthcare Improvement, Annette Bartley, Senior National Health Service Clinician and leader of 'Transforming Care at the Bedside' in hospitals across Wales, and Pat Sodomka, Senior Vice President for Patient- and Family-Centered Care, MCG Health, Inc, in Augusta, Georgia, the most cost-efficient hospital in the University HealthSystem Consortium.

Executive leaders are invited to find out more about this opportunity. Please contact Julie Moretz at the Institute for specific information: jmoretz@iffcc.org or 301-652-0281.

We are nearing capacity for the October 2008 Calgary Hospitals and Communities Moving Forward Intensive Training Seminar. Reserve your place now.
University of Wisconsin Introduces Patient Primary Support . . . Changing the Concept of Families as Visitors
Sue Sanford-Ring, Director, Quality & Patient Safety, UW Hospital and Clinics, met up with Institute President Bev Johnson at the National Patient Safety Foundation Conference in Nashville earlier this year and told her that the University of Wisconsin no longer has visiting hours or 'visitors' for those designated as a patient's primary supports.

Some front-line clinical staff and managers had significant concerns about having family members on units 24 hours a day due to the possibility of infection with immuno-compromised patients and increased demands placed on staff at night. However, nursing leadership believed that family presence and participation are essential to patient- and family-centered care as well as quality and safety and wanted to implement a Family Participation Policy based upon experience gained in other hospitals.

Here's how the change was accomplished: