Save the Date: IPFCC's Spring Seminar Coming to Chicago on April 4-6, 2016
IPFCC's Moving Forward with Patient- and Family-Centered Care: Partnerships for Quality and Safety ~ An Intensive Training Seminar will be held at the Chicago Marriott Downtown Magnificent Mile, in Chicago, Illinois, April 4-6, 2016. Ann & Robert H. Lurie Children's Hospital of Chicago is providing leadership support to bring the seminar to Chicago.


Authentic partnerships with patients and families are essential as hospitals, health systems, primary care practices, and community organizations seek to improve the patient experience, the health of populations, and the cost of care.

What Makes This Seminar So Unique?
Faculty team of more than 20 experts in patient- and family-centered care—administrative leaders, nurses, physicians, staff, and patient and family leaders.

Faculty review of your pre-seminar personal learning goals.

Three days of intensive training including more than 50 sessions to tailor the program to meet your specific needs and interests.

Faculty-led small group discussions each day, including assistance in creating an effective individualized action plan.

Flash drive containing over 200 practical tools—a comprehensive collection of resources for use in your organization's strategic planning, educational presentations, and evaluation.
Continuing education credits will be available.

The Chicago Marriott Downtown Magnificent Mile is holding a limited number of hotel rooms at a special group rate until March 11, 2016. To make your hotel reservations, call 1.877.303.0104 and indicate that you are with the IPFCC Seminar.

Chicago Seminar Brochure and Registration coming soon.

Learn more about IPFCC seminars.
StoryCorps
® to Participate at
The
7th International Conference on Patient- and Family-Centered Care
IPFCC is thrilled to announce that StoryCorps® will be participating at IPFCC's 7th International Conference on Patient- and Family-Centered Care: Partnerships in Care, Interprofessional Education, and Research, to be held in New York City, July 25-27, 2016.


StoryCorps®—a nonprofit organization—has a mission "to provide people of all backgrounds and beliefs with the opportunity to record, share, and preserve the stories of our lives."

In addition to giving people the opportunity to tell their story, StoryCorps® has several specific initiatives and community programs, including: StoryCorps Legacy which provides "people with serious illness of all ages and their families the opportunity to record, preserve, and share their stories." StoryCorps® partners with organizations that serve people with serious illness and their families, including hospice care, palliative care, and disease-specific centers. StoryCorps® "assists partners in incorporating the StoryCorps interview experience into their existing services by training and preparing them
to conduct and record interviews using equipment provided by StoryCorps."
IPFCC is delighted to offer
particip
ants at
The 7th International Conference
the opportunity to le
arn more about bringing StoryCorps® to your
organization and have a chance to take part in a
StoryCorps® interview.

International Conference Registration.

~~~~~~~~~~~~

Learn more about IPFCC's Conference.

Is your organization interested in being an exhibitor? Contact Racquel Codling, IPFCC Director of Special Projects and Educational Programs, at rcodling@ipfcc.org or 301.652.0281.

IPFCC's International Conference will be in New York City, with leadership support from:




and with program support from PCORI.


Canadian Foundation for Healthcare Improvement Launches Better Together in Canada

On November 10, 2015, the Canadian Foundation for Healthcare Improvement (CFHI)* released a study, Much More than Just a Visit: A Review of Visiting Policies in Select Canadian Acute Care Hospitals. The report shows inconsistencies in visiting policies at Canadian hospitals—frequently limiting when family members and loved ones may be with a hospitalized patient. Only 30 of 114 acute care hospitals across Canada studied received top marks for having policies that promote family presence and patient- and family-center
ed care. The methodology used for this study was adapted from a 2012 study of posted visiting hour policies at acute care hospitals in New York State,
Sick, Scared And Separated From Loved Ones: A Report On NYS Hospital Visiting Policies And How Patient-Centered Approaches Can Promote Wellness And Safer Healthcare (August 2012)
.




According to Maureen O'Neil,

President, CFHI,

"Isolating patients at their most vulnerable times from the people who know them best can place them at risk for adverse events, emotional harm, and inconsistent care."

Stephen Samis, Vice President, Programs, CFHI, notes,
"Family presence is an innovative approach enabling family and loved ones to more fully participate in patient care by being present for physician rounds and helping their loved ones with transitions in care...Our polling shows that 9 in 10 Canadians support family presence."

Family presence can lead to
improved patient
outcomes. Improvements include b
etter
coordination
of care, fewer
30-day readmissions
, fewer falls, fewer medication
errors
, as well as a better patient and family experience.

On November 10, 2015, CFHI launched a national cam
paig
n in Canada, called Better Together: Partner
ing
w
ith Families based on IPFCC's campaign initiated in June 2014. CFHI is encouraging hospitals to review their policies with a view to adopting family presence policies. These policies/guidelines enable patients to designate family members and loved ones who can stay by their side 24 hours a day, seven days a week.


In its
Better Together campaign,
CFHI is calling on hospitals in Canada to "take the pledge and begin the process of implementing the family presence policy innovation as a practical step towards delivering more patient and family-centred care. This campaign is supported by a coalition of leading Canadian organizations. Now is the time for hospitals to start a conversation with patients and families about making this change."

Join IPFCC's
Better Together
campaign
and become one of the
1,000 hospitals in North America to adopt family presence policies by 2017. IPFCC is proud to have CFHI as a partner in the
Better Together campaign.
Learn more about the
Canadian Partnering with Families Campaign,
its
Change Package,
and
IPFCC's Better Together
campaign.
Watch
Leslee Thompson
, President and Chief Executive Officer,
Kingston General H
ospital and Chair, CFHI's Board of Directors, and Kerry Stewart, Patent Experience Advisor from Kingston General Hospital, share their views of the importance of family presence policies. Kingston General and two other Canadian hospitals

—

Providence Heath Care and South Health Campus

—

are exemplars in IPFCC's campaign.


*CFHI is a not-for-profit organization funded by the Government of Canada, dedicated to accelerating health care improvement.
Wall Street Journal Reports on The Most Crucial Half-Hour at a Hospital: The Shift Change
In the October 26, 2015 Wall Street Journal article,
The Most Crucial Half-Hour at a Hospital: The Shift Change,
Laura Landro reports on how hospitals are transforming the nurse change of shift process "to reduce the chance of errors and oversights in the transfer of information" with the resulting "side effect" that "patients feel safe, included, and satisfied."

This "transformation" means that hospitals are bringing the exchange of information between nurses at shift change from the hallways or the nurses' station or even via a written report, into the patient's room to be done in person, at the bedside, with patient and his or her family or care partner being part of the conversation.
Quoting
Bev Johnson,
IPFCC's President and CEO, "Conducting nurse change-of-shift report at the bedside with the patient and family should be viewed as a core safety strategy in hospitals today. It is a very tangible way to ensure that complete and accurate information is shared and there is mutual understanding of the care plan and other priorities."
The article explores how and why this change is being made. The
University of Washington Medical Center (UWMC)
in Seattle implemented this change, and considered additional "more inclusive policies" with the input from their patient and family advisory council. At UWMC, as well as other medical centers, training sessions address staff concerns about how to efficiently perform bedside report while engaging patients and their families in the process.
The results are very positive. Kate Miller, a nurse at the
University of Vermont Medical Center,
believes that "being at the bedside with another nurse who has taken care of the patient for an entire shift forges a more personal connection, 'so you see the person and not just a piece of paper.' " A patient, Thomas DeVarney, said he felt comforted when he heard his medication change discussed during bedside shift report, "It left me with a secure feeling that the new nurse wasn't showing up without important information about me." And, evidence shows that bedside shift report results in improvements in patient satisfaction surveys. "Patients gave much higher scores for their hospital experience overall and on communication with nurses than when there was no bedside report."
View the video
of IPFCC's Bev Johnson and WSJ's Laura Landro discussing with Tanya Rivero, on WSJ's Lunch Break, the reasons for and strategies to transform nurse change of shift reports to reduce errors and preserve patient safety.
The Agency for Healthcare Research and Quality's (AHRQ)
Guide to Patient and Family Engagement in Hospital Quality and Safety
is a tested, evidence-based resource to help hospitals work as partners with patients and families to improve quality and safety. Excellent tools to implement

Nurse Bedside Shift Report,
including training materials,
can be found in the Guide. IPFCC also offers tools and resources, including the Bedside Nurse Change of Shift Report video.
In This Issue


Save the Date: IPFCC's Spring Seminar will be in Chicago on April 4-6, 2016
StoryCorps® to Participate at The 7th International Conference on Patient- and Family-Centered Care
Canadian Foundation for Healthcare Improvement Launches Better Together in Canada
The Most Crucial Half-Hour at a Hospital: The Shift Change
Interdisciplinary Journal of Partnership Studies
IPFCC's Tampa Seminar A Great Success!
November is National Diabetes Month
IPFCC Webinars
Defining the Role of a Patient- and Family-Centered Care Staff Liaison
December 15, 2015

Join Mary Minniti, IPFCC's Senior Policy and Program Specialist, and Patty Black,
Program Coordinator for Patient Centered Care for PeaceHealth Medical Group in Eugene, Oregon.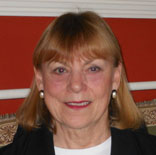 This webinar will provide best practices, tools, and unique approaches used by staff liaisons to build successful and positive patient- and family-centered programs. Included will be strategies used to build effective partnerships between organizational leaders, staff and clinicians, and diverse advisors.

IPFCC's webinars are a cost-effective educational resource. Cost is per line, so a group of any size is welcome to participate in the same room on one line. Handouts and supplemental resources are included with registration.
Learn more about webinar faculty, learning objectives, and Pinwheel Sponsor discounts.


Interdisciplinary Journal of Partnership Studies


Riane Eisler, JD and Teddie M. Potter, PhD, RN,* launched the Interdisciplinary Journal of Partnership Studies. This open access, peer reviewed journal is co-sponsored by the Center for Partnership Studies, the University of Minnesota School of Nursing, and the University of Minnesota Libraries.




The Journal's vision is "to share scholarship and create connections for cultural transformation to build a world in which all relationships, institutions, policies, and organizations are based on principles of partnership." Its mission is "to be the essential anthology for scholarly writing about cultural transformation and partnership."

The Journal seeks "interdisciplinary contributions from both scholars and practitioners worldwide to explore and promote the partnership paradigm of mutual respect, social and economic justice, and gender and environmental balance, through research, innovation, and community-based applications." Faculty and students whose studies "involve cultural transformation and partnership" are encouraged to submit articles. IPFCC is encouraging patient and family advisors to join with their health care professional partners to submit articles to this journal.

Read the current issue.

*Authors of Transforming Interprofessional Partnerships: A New Framework for Nursing and Partnership-Based Healthcare (2014) Indianapolis, IN: Sigma Theta Tau International.
IPFCC's Tampa Seminar A Great Success!

A special thanks to Moffitt Cancer Center for its leadership support in bringing the Moving Forward with Patient- and Family-Centered Care: Partnerships for Quality and Safety ~ An Intensive Training Seminar, to Tampa Florida on November 2-4, 2015. Thanks also to our program partners: Baptist Health South Florida, Tampa General Hospital, Nicklaus Children's Hospital, and Miami Children's Health Foundation; and to our program supporters: Joe DiMaggio Children's Hospital, Memorial Healthcare System, and Nemours Children's Health System.





We also thank our extraordinary faculty, guest faculty, and the participants who came from 75 organizations from 25 states, 3 Canadian provinces, New Zealand, The Netherlands, and The Northern Mariana Islands.


Seminar participants provided positive feedback, such as:
Amazing experience, very informative, eye opening.




Well worth it, especially for those just starting out with advisor work, or PFCC work in general.

Excellent. Packed with lot of useful information.

If you are planning to apply PFCC to the hospital, then you MUST attend this seminar to fully understand what that means.

Beneficial to anyone wanting to implement PFCC into their daily care at their facility.

Every health care professional should attend.

Registration for IPFCC's Spring Seminar in Chicago opening soon.

Save the Dates...April 4-6, 2016!

November is National Diabetes Month


National Diabetes Month
is observed every November to draw attention to diabetes and its effects on millions of Americans.

The
National Diabetes Education Program's (NDEP)
2015 theme is
Diabetes Education and Support: Everyone Has a Role. What's Yours?
This theme highlights the need for "ongoing diabetes education and support among people with diabetes and those who care for them."

The families and loved ones of people with diabetes can be partners in care to help manage this chronic condition. According to NDEP on its Family & Caregivers webpage, "When people have the support of their family and friends, they are able to better manage their diabetes. It is a hard disease to handle alone."

Learn more...


Links​
​

Previous Issues​

About Us

Founded in 1992 as a nonprofit organization, the Institute for Patient- and Family-Centered Care works to advance the understanding and practice of patient- and family-centered care in all settings where individuals and families receive health care.