Great HeighTS
Children's Mercy Kansas City
At Children's Mercy hospital system, the Great HeighTS clinic addresses needs of families across the Midwest whose children have Turner Syndrome (TS), a genetic disorder that affects the XX chromosome formation in females.
Opened in 2010, this outpatient clinic encompasses both the medical and psychosocial aspects of care for girls and families living with TS. Serving over 120 families from six surrounding states, the clinic provides "one stop" coordinated care with multiple specialists, an interactive patient- and family-centered waiting room, lunch-and-learn programs focused on TS education for families and, most recently, a coordinated transition program to adult providers. Learn more about the clinic on their website, which includes a short video.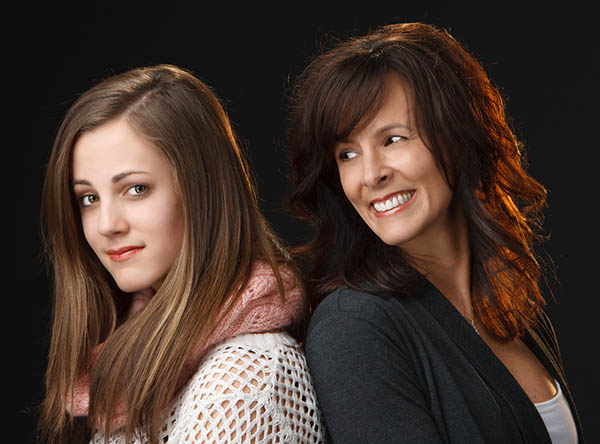 The clinic is also a model of patient/family engagement and partnership. Kelly Ranallo, whose daughter Allie was diagnosed with Turner Syndrome in 2006, partnered with Children's Mercy providers, including Joseph Cernich, MD, from the hospital's Department of Pediatric Endocrinology, to develop the clinic.
Meeting monthly, Kelly and Dr. Cernich set out to design a patient- and family-centered model that would also meet the needs of providers and achieve long-term sustainability. In collaboration with the Turner Syndrome Global Alliance (TSGA), they built a framework that eventually launched a national designation program for TS specialty clinics.
As Kelly describes it, "The collaboration of building an amazing resource for our girls and families is a true testament of what can be accomplished when patients and families are engaged in our healthcare system." She encourages other families to get involved with their hospitals and providers. Both Kelly and her daughter remain active members of the Children's Mercy Family Advisory Board and Teen Advisory Board respectively. In 2017, Kelly also championed the development of the Rare Patient Family Advisory Council to help support other families impacted by various rare conditions.
Recently, the Great HeighTS team extended the clinic outside of Kansas City, Missouri to Wichita, Kansas – offering rural families the integrated clinic experience and peer support closer to home. Additionally, through telemedicine, Great HeighTS now provides patients and families access to multidisciplinary care from highly trained specialists without the burden of travel.
The clinic has become known as the national gold standard of TS care and functions as a training site for advocates and physicians across the country. As a result, several other institutions in the US have developed similar programs.